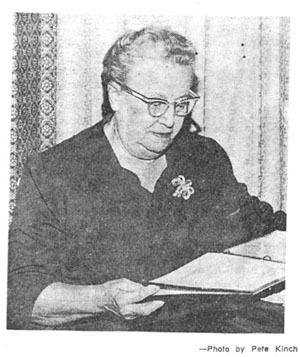 Career Social Worker ~ 1895 – 1967
By Sandra Schumacher
"Everett has been very good to me, and I've had an interesting life." Martha Muckey made that understatement in 1952. But the life that this woman lived was more than interesting. It was remarkable.
Martha Muckey, who was born in Wisconsin in 1895, studied music at St. Olaf's College in Minnesota, then journeyed west during the Depression to teach high school music. Unfortunately, due to financial constraints, music teachers were not in demand. Rather than wring her hands and bemoan her fate, she found a job at a bank in Everett.
She married and settled into family life, but was widowed when her twin sons were only eight years old. Knowing she needed a career that would support her children, she enrolled at the University of Washington and studied social work. She spent twenty-eight years working for the Department of Welfare, twenty-five them as a case worker on the Tulalip reservation.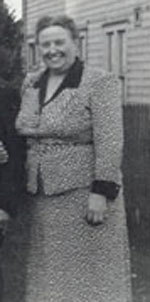 Although she worked full time, Martha somehow still found time for volunteer work with the Red Cross, Salvation Army and Volunteers of America, as well as with the blind in Snohomish County. She was named Snohomish County's 1951 "Woman of Achievement" for her service not only in the community, but for her work state and nationwide as well. Even after retiring from social work in 1963, she continued to give of herself to the community as long as she was physically able.
Martha Muckey died in 1967, leaving behind many whose lives she had made healthier and happier, her own life a testimony to what an "ordinary" woman can accomplish.
Resources : The Everett Herald.
© 2006 Sandra Schmacher All Rights Reserved
Originally published as WLP Story #18